Workplace Wellbeing Academy
Training Courses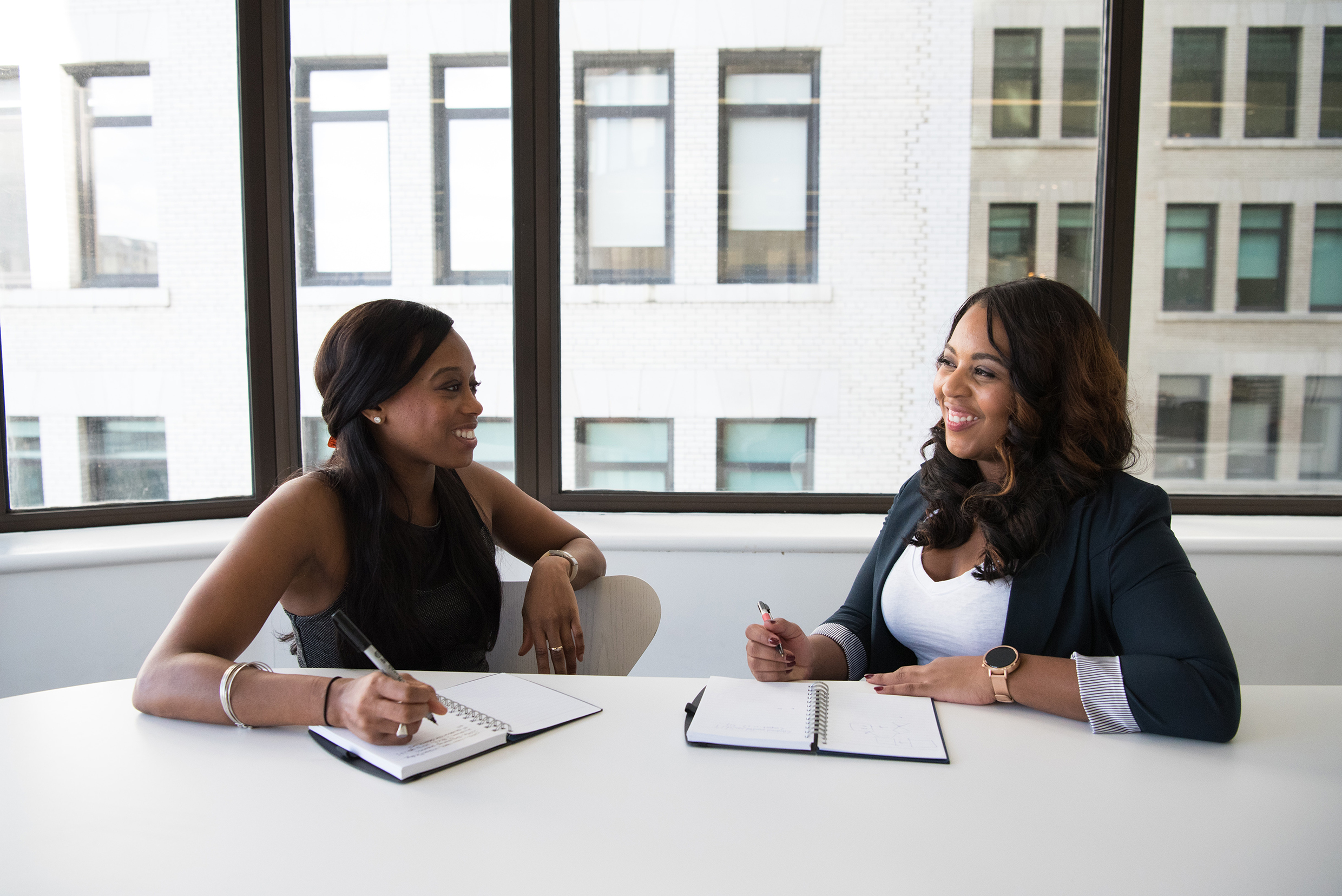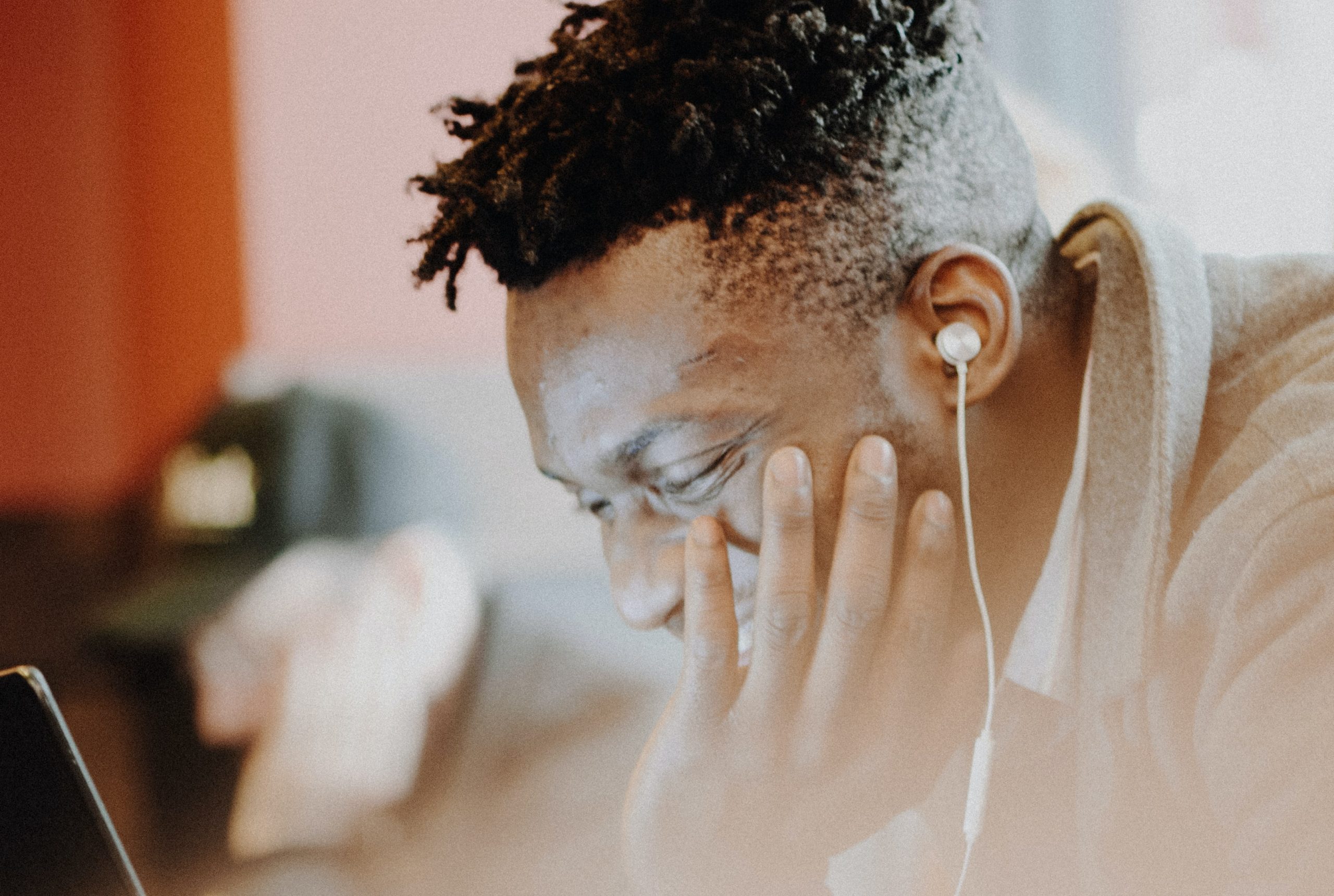 Our evidenced led training offers a structured approach in promoting positive mental health and wellbeing, based on our model of a mentally healthy organisation. They are carefully designed to encourage conversation and shared learning.
Taking you on a journey through mental health and wellbeing implementation, our courses offer a range of learning from supporting you to create a sustainable culture that promotes positive mental health and wellbeing, to leadership and management training, onto personal development. They all have one aim in mind:
To support you to create an environment where everyone can thrive.
We deliver well researched, evidence-based concepts that have been widely recognised and have been turned into action-based strategies, which you are empowered to immediately act upon.
Mental Health and Wellbeing
Our learning ranges from 90-minute modules to introduce concepts and how they apply to the workplace, half-day awareness raising workshops for a deeper dive and, to two-day courses aimed at people supervising or leading wellbeing programmes in the workplace, which include practical and proactive approaches designed in supporting your strategy to develop healthy cultures in which people can flourish.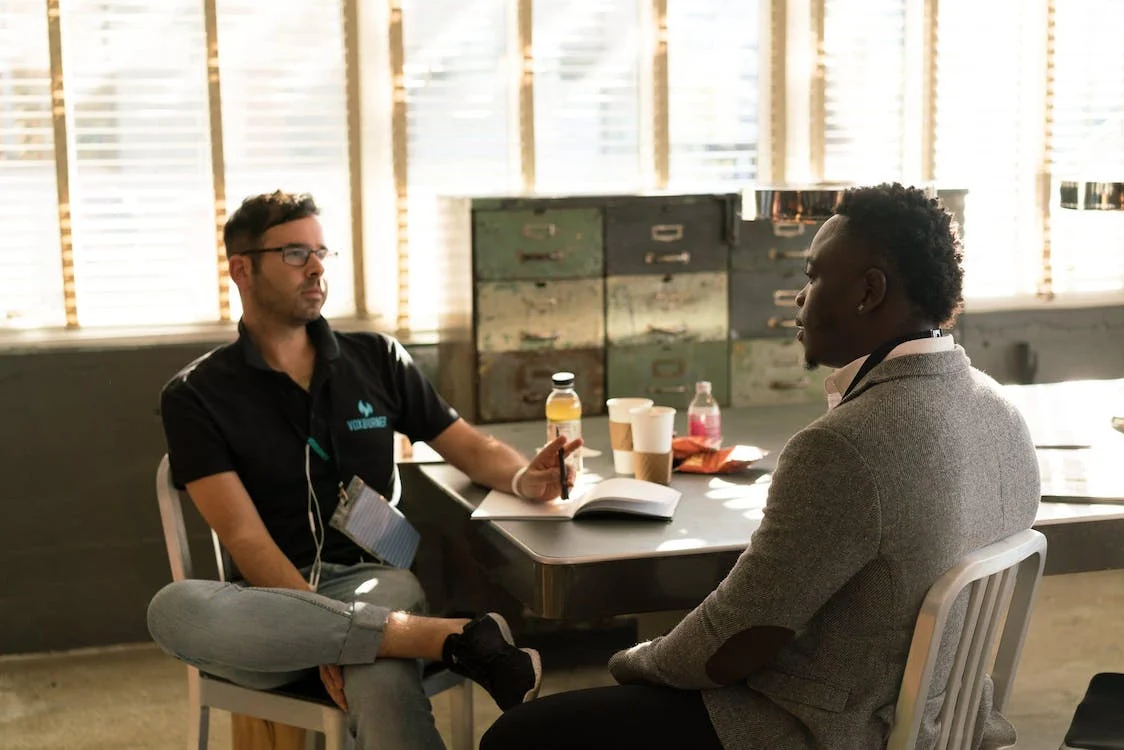 Understanding and promoting positive mental health
This multi-module course is designed to educate participants in how to promote positive mental health in organisations and teams. Each module can be delivered separately or combined with others to achieve individual learning outcomes as required.
Tools and Techniques
This course comes with a comprehensive catalogue of evidence-based tools and techniques that have been shown to enhance wellbeing and to manage and mitigate risk.
As the course builds so does the learner's toolbox, helping to both create a sustainable culture of care and to support colleagues, friends and family when they are struggling, read on for a module-by-module breakdown of what you will learn.
Learn more
Module 1 – An Introduction to Mental Health and Wellbeing
What does mental health and wellbeing really mean? The business case for taking care of your employees/teams and the risks of not.
This module explores the fundamental principles of human performance and explains why looking after employees is essential for every business.
Module 2 – Key Elements of a Supportive Culture
What makes a culture where everyone can thrive? This module explores the elements of culture that, when done well, enhance employee wellbeing, but if done poorly can have a negative impact.
If you want to understand the principles of a long-term sustainable wellbeing culture this module is essential.
Module 3 – Promoting Positive Mental Health and Wellbeing
The "Five Ways to Wellbeing" are evidence-based actions that have been shown to enhance wellbeing. In this module we explore them and demonstrate how you can use these to form the foundation of your wellbeing strategy.
Module 4 – Common Mental Health Issues
The statistic that 1 in 4 people will experience a common mental health problem in any year is perhaps well known. But what does this really mean? This module explains what is meant by the term "a common mental health problem" and provides a broad overview of how mental health issues are classified.
Module 5 – Understanding Workplace Stress
Workplace stress is a key risk to workplace wellbeing. Understanding the causes and consequences of workplace stress offers the foundation to mitigating and managing it. This module explores the subject using the Health and Safety Executive's "Management Standards" approach and provides tools and techniques to reduce stress and improve performance.
Module 6a & 6b – Recognising Signs of Concern and Offering Support
We don't need to be a professional to support a friend, family member or colleague who may be struggling with their mental health and wellbeing. This module explains how to spot when someone might be struggling and provides a structure for the conversation that might follow using our "C.A.R.E model".
Module 7 – Managing Employees who may be Struggling
Are you a manager? Do you know your responsibilities when it comes to managing staff with mental health issues? This module gives the legal context for managing staff who may be struggling, from manging performance, to monitoring people on long term sick and what to do when they come back to work.
i

–

a

c

t

Managing and Promoting Positive Mental Health and Wellbeing
Accredited by the Royal College of Psychology and designed to help your organisation make effective progress if you have identified manager training as a priority.
This one-day course:
Gives managers a greater understanding of what they are required to know about mental health and wellbeing issues in the workplace, including appropriate legislation and how to manage and recognise when colleagues may need help and support

Offers guidance and advice for managers on ways to connect with colleagues who may be experiencing a mental health or wellbeing issue

Equips managers with practical tools, a resource pack and signposting to further help and support, concerning mental health and wellbeing issues

The

i

–

a

c

t

course comes with a 168-page evidence-based course manual, toolkit and resource pack for each manager.
This evidence-based proactive approach aims to create healthier workplace cultures in which mental health and wellbeing issues are less likely to arise.
A similar course is available for the wider workforce on how to promote positive mental health and wellbeing.
Bespoke courses
We are often approached to create bespoke training for clients, in order to meet specific learning outcomes. Our experts will support you to identify your particular training needs and design courses to meet them.
Building Trust in your Team – An Introduction to Psychological Safety
The ability to create a culture where everyone in the team can contribute and work together to deliver the best solution is a vital skill for any manager.
Psychological Safety cultivates a working culture free from fear and ego, a place where teams are more than the sum of their parts and seek to achieve success together.
It creates an environment where people can speak up, make mistakes, question things, and raise concerns without humiliation or retribution.
This course:
Introduces the concept of Psychological Safety

Illustrates the principles on which it is based

Highlights the research that shows why it is fundamental to team success
Getting Comfortable with Conversations about Mental Health
Learning something new is hard, especially at the beginning when we're likely to struggle and make mistakes. It is often the fear of making those mistakes that creates a barrier for people starting conversations about mental health and wellbeing. Getting good at something takes practice.
We can make these conversations a bit easier through a loose structure, or road map, that can move the conversation from those sometimes difficult opening words towards a conclusion that helps the individual we are concerned about.
This course:
Provides an opportunity to discuss lived experience with the facilitator

Introduces a road map for supportive conversations

Allows learners to get comfortable talking about depression and mental illness
Performance vs. Stress
Work is generally good for us, but it can also negatively impact on our mental health and wellbeing if poorly managed.
We all need some pressure to be able to perform at our best, but when this pressure becomes too much, we become stressed and our performance decreases.
But how do managers create this 'Performance Zone' where employees perform at their best? Using the 'Pressure Bubble' model with tried and tested tools and techniques this course will show you how.
This course:
Explains what the 'Performance Zone' is and how it is influenced by mental health and wellbeing

Highlights what happens when we go beyond this zone and become stressed

Investigates the frequent causes of workplace stress and provide tools to identify, manage and mitigate them
Suicide and Self-Harm
Suicide and self-harm are very emotive subjects. Sadly, there are still myths about why people self-harm or choose to take their own life. The purpose of this course is to break through those myths and equip learners with approaches and responses to someone who may be thinking about taking their own lives or doing themselves serious harm.
This course:
Reflects on attitudes toward suicide and self-harm

Identifies suicide/self-harm indicators

Highlights appropriate approaches and responses to someone that may be experiencing/expressing suicidal thoughts

Identifies the help and support that is available to support those experiencing suicidal thoughts and feelings
Leadership and Management Courses
Effective Leadership and good management are foundation stones to building effective teams. It is often said, "people do not leave bad jobs, they leave bad bosses". At the Workplace Wellbeing Academy we believe that if we can support you on your leadership journey then we are building the right environment for positive mental health and wellbeing in teams.
These courses are designed to do just that.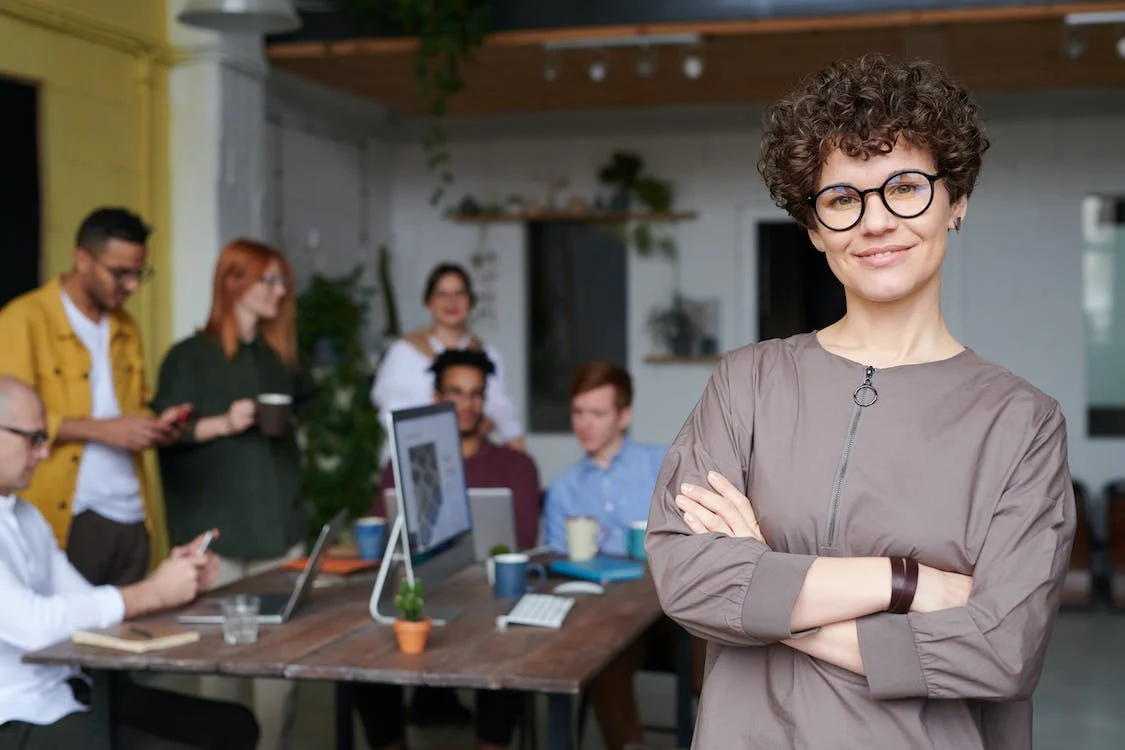 Leadership
The first thing to understand about leadership is how it differs from management. Management is the art of getting things done, whilst leadership is about setting the direction for your team or organisation and identifying the things that need to be done to get there.
Using models that have been perfected over the years, this course sets out how to:
Set a future vision for your team

Engage and influence your team

Establish systems and processes to support and monitor delivery
Workload Management
How in control of things are you? At work, at home, generally.
Many people have more work to do that will fit into their working week. They find themselves going from meeting to meeting, picking up actions, but never have time to do the work. Many managers have full time roles but are to somehow find time around the edges to manage people as well.
To quote one famous guru: "The way we are working isn't working".
This course:
Explores the topic of Workload Management

Explains why current approaches needs to change

Explores how to work in harmony with both our brains and our bodies to find a better way
Clarity of Role in the Workplace
Lack of role clarity can cause stress and anxiety as employees are unclear on what is expected of them or how to deal with potential role conflicts.
This course:
Demonstrates the importance of role clarity

Illustrates the benefits of such an approach
Change Management for Managers
Organisations are effecting change all the time; from innovations, cost savings, implementing processes and more – whatever your reason for creating change by following some well tested principles such as clarity of vision, understanding the potential impact on individuals and providing support, and clear communication, the process can be successful.
This course:
Provides a manager's perspective on managing change

Explains the psychological processes of change, from resistance, to 'letting go' to adapting to the change

Illustrates some of the basic principles of change management to increase the likelihood of success
People Centred Leadership
Contemporary leadership theory is based on the dynamic processes that occur between leaders and followers. One such theory is inclusive leadership, which is a person-centred approach that focuses on the empowerment and development of followers.
A person-centred approach is where the leader builds a shared vision, ensures regular and intentional engagement, understands and works from his/her strengths, and delegates well.
This course:
Explores the topic of "People Centred Leadership"

Illustrates the benefits of this approach

Provides tools to support this approach
Basic Management
As we build our careers many of us find ourselves taking on the responsibility of managing a team. This module is intended to be an introduction to some on the principles of good management as a foundation for new managers and can be built up with future personal development.
This course:
Illustrates the importance of supporting your team

Highlights the value of and why one to one target setting, and performance appraisal conversations are key to success

Teaches the art of delegation, in a way that supports your team member and enables them to succeed as well as you.
Autonomy and Control
Autonomy and control in the work that we do increases feelings of ownership and loyalty, improves productivity, reduces overheads, promotes job satisfaction and improves the potential for team adaptability.
It also gives managers skills to identify team members who might be struggling and helps them reflect on their management style.
This course:
Demonstrates the importance of allowing team members a level of autonomy and control

Illustrates the benefits of such approaches
Recognition and Reward
Recognition and reward are not just about money. They are about recognising the individual and team effort. Rewarding performance and identifying what encourages your people to develop and grow.
For some it may be a public 'thank-you' for others it might be opportunities to take on new responsibilities or challenges.
The workshop will particularly appeal to leaders who wish to understand how to motivate their teams and retain team members.
This course:
Explains the difference between recognition and reward

Describes the value of both for staff motivation and retention

Highlights different methods to recognise good work and reward
Personal Development Courses
Personal Development
Many of us find ourselves as busy as we have ever been at work, and that this situation at home is the same. Finding time and space to focus on ourselves, our skills and our career can perhaps seem impossible.
The trouble is, if we don't, then our progress and development may be restricted. Whilst some of us might be lucky enough to have excellent leaders and mentors to support us, in the end our personal development is our own responsibility.
This course:
Explains the importance of prioritising and finding the time for this subject

Shows you how to create a development plan that works for you.

Illustrates the importance of establishing a team that will help us to progress and support us when we need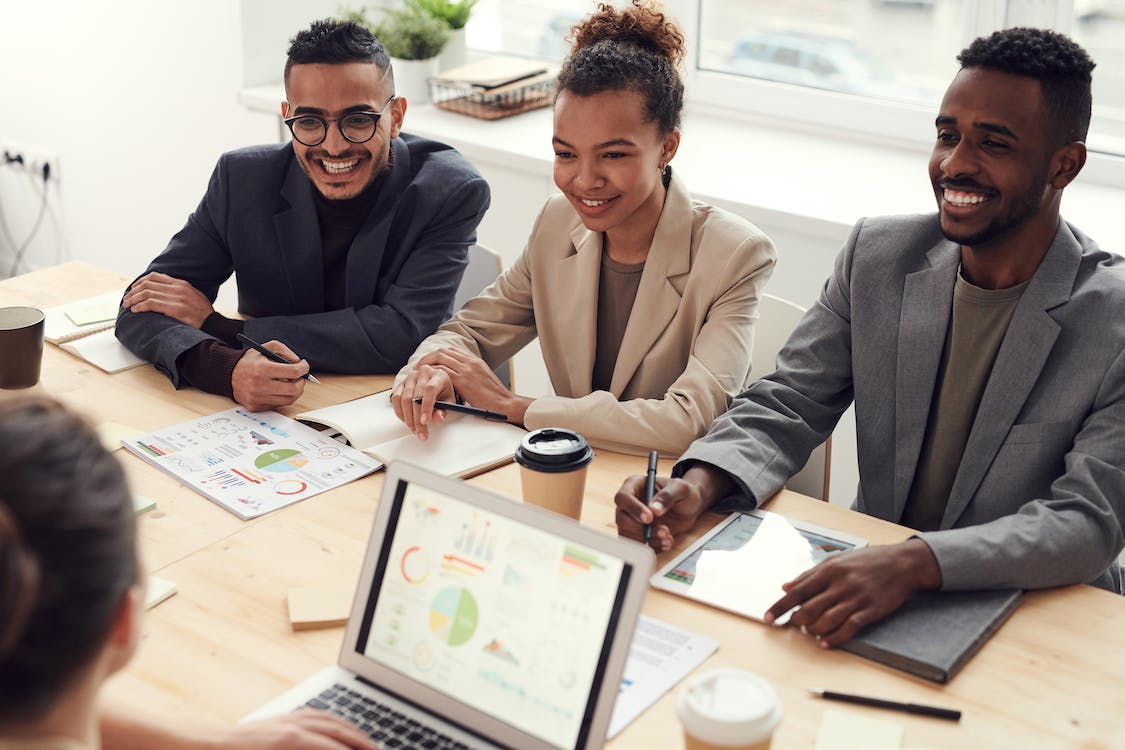 Change Management for Team Members
It has been said that we are now in a period of constant change and that this may never stop. You might find yourself having to deal with technological change, political change, organisation change. Whatever the change is, it can have a large effect on us.
This course:
Looks at the ways that change impacts our feelings of well-being and control

Explains why we have these feelings

Offers some real-world strategies on how we can prepare and cope
Diversity and Inclusion
With everyone talking about diversity and inclusion it can sometimes be difficult to know how we can create a safe environment for ourselves and others to flourish. Here we introduce concepts, discover why diversity, equity and inclusion are good for business and inform you of the rights and responsibilities we have to one another.
This course:
Uncovers what we mean by diversity and inclusion and why it's good for business

Unpicks diversity issues in your sector

Illustrates how to create an inclusive workplace that is fair and equal for all

Advises on use of language

Uncovers best practice in inclusive recruitment and retainment

Guides on monitoring progress of your diversity and inclusion journey
Staying in Control in Difficult Times
How in control of things are you: at work, at home, generally? The last few years has seen us through a period of serious change, and it seem as unlikely that things will calm down any time soon.
Our ability to cope with this and to exert some control, where we can, matters in terms of our productivity, our management competence and our own wellbeing.
This course:
Helps to explain a little about how our brains work and why we feel out of control

Offers techniques to review our situation and take back control, both proactively and in the moment
Imposter Syndrome
A term created in the 1960's this was a concept originally thought to mainly effect women. Since then, much more research has been undertake that this is a condition that impacts the daily lives of both genders and all ages.
This course:
Investigates the concept and where it came from

Identifies who it effects and how

Offers practical tips to deal with these feelings both before and when they happen
Get in touch
If you would like to know more about any of these courses, or how we can support you in identifying key training needs to support workplace mental health and wellbeing
Workplace Wellbeing Academy
T: 07528 280280
E: info@workplacewellbeingacademy.com